Enough from me… Here are some words from my clients…
Lynn Palmer Architects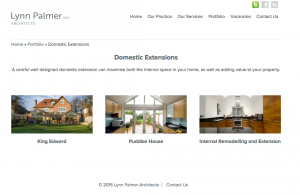 We started working with LPA back in 2013 when Lynn approached us with the express intention of improving the images in her portfolio. So much of their work is generated through success on previous projects, it is vital that she presents these results to prospective clients clearly and elegantly, showing off the design and architecture at it's best.
"Hayley is great to work with and has really brought my clients homes and projects alive in a digital format.  Her composition and artistic eye has allowed me to raise the profile of my business and helped create real demand for my services.  I can't thank her enough!!" Lynn Palmer; Lynn Palmer Architects
Dr Jill Eyers
I met Jill during an archaeological dig that was taking place in the churchyard near my home. It was my intention of photographing and producing a small 'photo book' as a memento of the project for the parish. However, after sending my images to Jill for her to add a few detail captions, we soon got carried away and decided to produce a fully published book detailing the dig and their findings! We soon realised how well we worked together utilising each others strengths and skills, and have since run workshops together and are now producing our third book due out later in 2015.
"It was a wonderful experience working with Hayley on the two books we have so far published (Journey through the Chiltern Hills and More than Six Feet Under). She was so professional and when the deadlines for both became so tight that they seemed almost impossible, she somehow pulled out all the stops to keep to that deadline. Not only superb photographs, but also a wonderful design for one of the books. Working well on our third book now: Food Glorious Food – a celebration of recipes through the ages." Dr Jill Eyers; Chiltern Archaeology
The Practice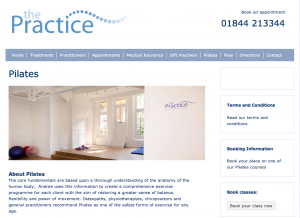 Kathryn approached me to help her fill a void in their imagery for The Practice's new website. They have previously used stock photography, but felt it lacked impact of more individual photography of their clinical and sports therapy premises. Working across two sites, we presented Kathryn with a range of images with the expectation of her purchasing a few – in fact, she was so happy with them, that she purchased almost all of them!
"Hayley's photographs for our clinic website and marketing material are amazing. She captured the essence of what we were trying to put across and produced exactly the pictures we wanted." Kathryn Lock; The Practice
Made by Mums
Lucy Brooke runs Made by Mums – producing local seasonal lines of jams, preserves, cordials, fresh cakes and cookies, using wherever possible, local or allotment-grown produce. When the business grew so rapidly and she started supplying several stockists, Lucy needed some product photography to be used across her and her stockists' sites. With an ever expanding range of products, there is always something new to shoot (although it's not good for my waistline… well… you can't just throw away those lovely cakes now, can you?!)
"Hayley's work is fantastic. I have just used Hayley for my product shots for Made by Mums. They are beautiful pictures that have been shot in a sensitive way to meet by business needs. Hayley always listens to your requirements and comes up with great ideas to meet these needs." Lucy Brooke; Made by Mums
Not On The High Street / Claire Close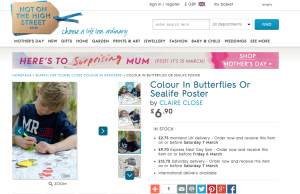 Claire Close is a Devon-based artist, working from her design and print studio to produce a beautiful range of innovative personalised paper-based gifts, greeting cards and art prints. Her work is featured in Not On The High Street and with products such as her best-selling giant personalised colour-in Christmas Tree and DIY cracker kits, Claire needed some shots of the products 'in use' by children (I had two willing volunteers at home!) and some product shots of her greeting card range.
Responsibility Hospitality Partnership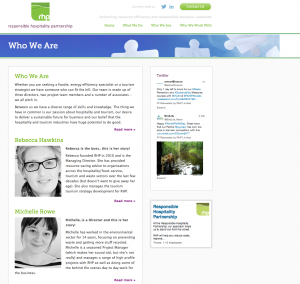 RHP work with businesses to help reduce energy bills, manage water and waste costs efficiently and carry out bespoke research projects on behalf of some of the biggest private companies, NGO's, Third and Public Sector Organisations.
We were approached by RHP to provide corporate head-shots to accompany their new website. They also use these individually for Linked In profiles and external marketing materials.
No Ordinary Easel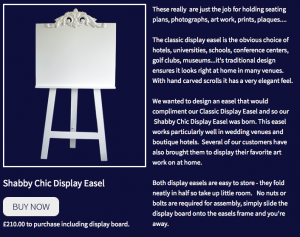 A display easel or unveiling solution doesn't have to be ordinary…it can be a hand crafted piece which delights.
No Ordinary Easel pride themselves on design and quality, so if you have a plaque that needs unveiling or a seating plan that needs displaying they're there to provide you with a beautiful product alongside advice and guidance should you need it.
" We needed a further product shot for our website, Hayley produced a beautiful photo of our Shabby Chic Display Easel. I will certainly be going back to Hayley when we expand the range again." Emily Symondson-Cann, No Ordinary Easel

The Swan, Great Kimble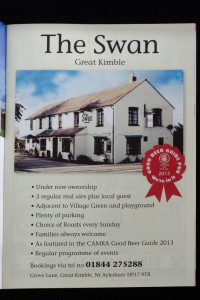 The Swan pub in Great Kimble has gone through some exciting changes in the past couple of years – being taken over by the Caffrey family who are passionate about keeping the pub as an integral part of village life, but also to re-instate the bed and breakfast side of the business.
To go with the make-over of the place, Helen and Mick wanted some 'fresh' images for use both on their new website and also for marketing materials initially – to promote their good food, drinks and facilities. Since then, we have been back to photograph their bed and breakfast rooms and marquee – to extend their gallery to prospective customers and also to promote the pub to film production companies as a filming location.
Portrait testimonials
"Thank you so much for emailing me! I am bowled over by how gorgeous they all are :)…"
– Helen O
"Hayley took some lovely photos of my children in a location where they were relaxed, which meant she was able to capture their characters naturally without feeling they were 'performing' for the camera. Love them!"
– Sally M
"Very skilled work ‪Hayley Watkins! The dogs were all exhausted afterwards – flat out all afternoon! Love the pics & the prints will make great Christmas pressies"
– Vicki U
"…we are really, really pleased with them, thank you so much!"
– Emily G
"Hayley was the photographer at my baby daughters 1 year old cake smash – and she was fantastic. Not only did she supply the most amazing cupcake, but she set everything up in our own home and engaged brilliantly with my little girl to get the best photos. As a result, we are purchasing pretty much all of the photos she sent to us as we can't choose between them, they're all amazing! The best photographer I have ever worked with and someone I would hire again in a heartbeat. Thank you Hayley for capturing such a special event so beautifully"
-Melanie C
Local Artists worth a look
Stewart Clough – Stewart is a local artist and illustrator who also teaches art to both children and adults.
Ruth Aslett – Ruth is a local painter with many of her subjects involving natural history – animals, landscapes, flowers and more.
Marilyn Pipe – Marilyn offers a variety of textile workshops and travels all over the country (& beyond), but is based just down the road in Ford. The pieces you can create with her guidance are stunning!