Enough from me… Here are some words from my clients…
Lynn Palmer Architects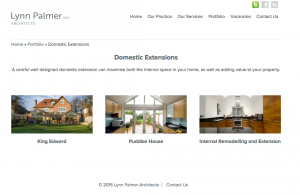 I started working with LPA back in 2013 when Lynn approached me with the express intention of improving the images in her portfolio. So much of their work is generated through success on previous projects, it is vital that she presents these results to prospective clients clearly and elegantly, showing off the design and architecture at it's best. Since 2013, my images have been used to promote Lynn's business, used in National Awards and published in national magazines, including 'Built It'.
"Hayley is great to work with and has really brought my clients homes and projects alive in a digital format.  Her composition and artistic eye has allowed me to raise the profile of my business and helped create real demand for my services.  I can't thank her enough!!" Lynn Palmer; Lynn Palmer Architects
Responsibility Hospitality Partnership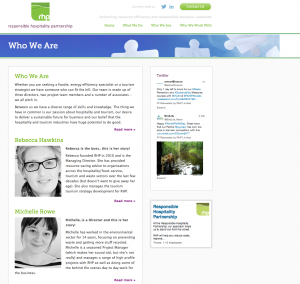 RHP work with businesses to help reduce energy bills, manage water and waste costs efficiently and carry out bespoke research projects on behalf of some of the biggest private companies, NGO's, Third and Public Sector Organisations.
I was approached by RHP to provide corporate head-shots to accompany their new website. They also use these individually for Linked In profiles and external marketing materials. More recently, I have shot and edited a 'talking heads' video to support their work on the promotion of Sherbourne tourism.
No Ordinary Easel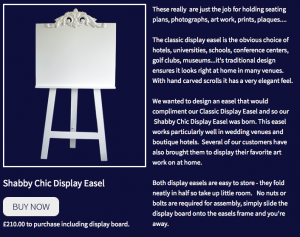 A display easel or unveiling solution doesn't have to be ordinary…it can be a hand crafted piece which delights.
No Ordinary Easel pride themselves on design and quality, so if you have a plaque that needs unveiling or a seating plan that needs displaying they're there to provide you with a beautiful product alongside advice and guidance should you need it.
" We needed a further product shot for our website, Hayley produced a beautiful photo of our Shabby Chic Display Easel. I will certainly be going back to Hayley when we expand the range again." Emily Symondson-Cann, No Ordinary Easel

Portrait testimonials
"Thank you so much for emailing me! I am bowled over by how gorgeous they all are :)…"
– Helen O
"Hayley took some lovely photos of my children in a location where they were relaxed, which meant she was able to capture their characters naturally without feeling they were 'performing' for the camera. Love them!"
– Sally M
"Very skilled work ‪Hayley Watkins! The dogs were all exhausted afterwards – flat out all afternoon! Love the pics & the prints will make great Christmas pressies"
– Vicki U
"…we are really, really pleased with them, thank you so much!"
– Emily G
"Hayley was the photographer at my baby daughters 1 year old cake smash – and she was fantastic. Not only did she supply the most amazing cupcake, but she set everything up in our own home and engaged brilliantly with my little girl to get the best photos. As a result, we are purchasing pretty much all of the photos she sent to us as we can't choose between them, they're all amazing! The best photographer I have ever worked with and someone I would hire again in a heartbeat. Thank you Hayley for capturing such a special event so beautifully"
-Melanie C
Local Artists worth a look
Stewart Clough – Stewart is a local artist and illustrator who also teaches art to both children and adults.
Ruth Aslett – Ruth is a local painter with many of her subjects involving natural history – animals, landscapes, flowers and more.
Marilyn Pipe – Marilyn offers a variety of textile workshops and travels all over the country (& beyond), but is based just down the road in Ford. The pieces you can create with her guidance are stunning!