When: 30-06-2019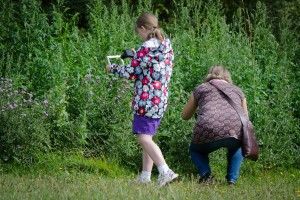 Who is this workshop for?
This informal and non-technical workshop is suitable for all abilities from the total novice to the more advanced photographer who just wants to re-ignite their creativity spark. You don't need to have the latest in fancy DSLR technology – a compact camera or even just a camera-phone is enough to get you started.
So what is the workshop all about?
This workshop is NOT all about getting to know your camera and the technical side of photography. Instead, it is about making the most of the instruments you all have – your eyes, and your brain…..!
The workshop is broken up into small sections to build up your knowledge throughout the day, in easy to digest segments as I'm sure you won't want to be 'talked to' for hours on end. You will be guided to go and explore and see for yourselves by putting into practise what you have just learned. By the end of the day, I guarantee you will be 'looking' and 'seeing' the same things but in different ways – ways that could make something ordinary look fantastic.
Where is the Workshop held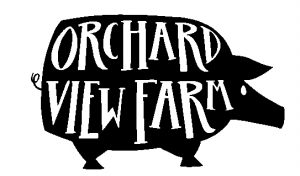 The event is held at the wonderful Orchard View Farm, Little Meadle – a stone's throw from Monks Risborough, Kimble, Longwick and Haddenham. This is a great venue for the workshop offering indoor and outdoor facilities (always handy to have an indoor incase the heavens open!) and huge scope for inspiration and subjects to photograph. It also offers a full stocked farm shop and cafe.
How much does the workshop cost?
The cost of the day is £80 for a group workshop. (One to one workshops available for £150). This covers the workshop itself (including your own 'aperture' and printed handouts to take away with you), welcome refreshments, a light lunch and afternoon teas/coffee and cake. In addition to this, I can provide support and guidance after the day in the form of constructive critique on your images* and tips and hints in the form of an email newsletter. You can of course, choose to opt out of receiving this newsletter if you wish – just let me know; but it is meant to re-inforce the things you have learned in the workshop.
*Constructive critique involves delegates sending their images through to me – either personally or publically via my Facebook page if you choose, to provide you back with some HELPFUL tips on how you could maybe improve the image / things to do differently / tips to try.
How long is the workshop?
9.45-2pm
We will meet for welcome refreshments at 9.45am for a prompt 10am start. The workshop will finish at 2pm, but I will remain at the venue for some time after this to answer any questions.
Booking
To book your place at one of the workshops, simply email me with your name and date of the workshop you would like to attend, and we will send you a booking form for completion and will require 50% payment (details on booking form).
The balance can be paid on the day by cash/cheque (Payable to Hayley Watkins) or prior to the day of the workshop via bank transfer.
Any questions?
If you have any questions about the workshop before booking or attending, please Contact Us