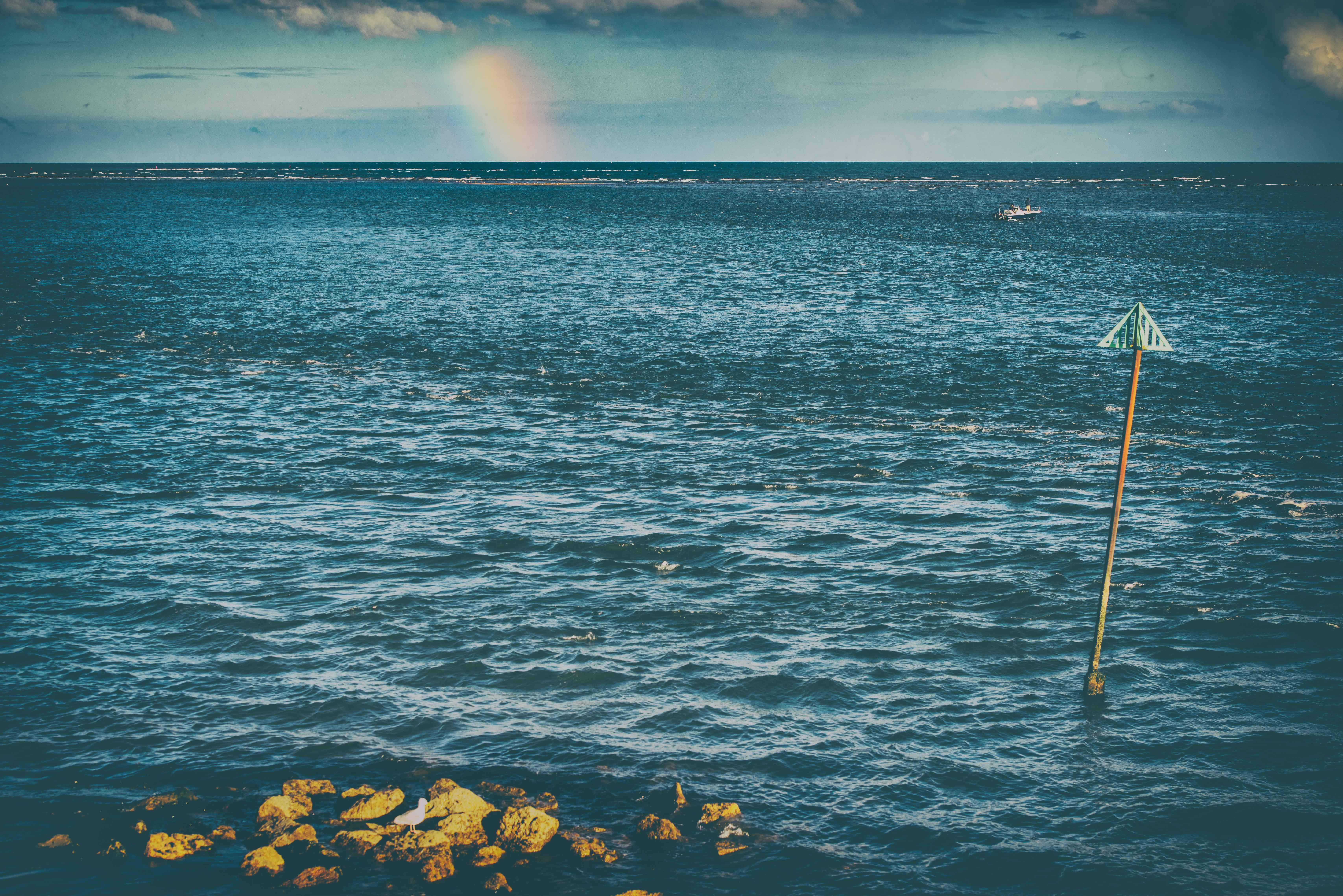 My lovely little darlings have gone on holiday with Granny and Grandpa, but I managed to get a little mini-break in Devon of my own.
After driving them down to North Devon, I stopped a couple of nights with them in the beautiful Croyde Bay – our apartment was quite literally right on the beach, overlooking the lifeguard station, the dunes and the sea. Just here in fact:
I have been here on many occasions throughout my childhood, but I honestly can't say I remember (an admission that my mum seems horrified with!).
After a torrential downpour upon our arrival, the skies cleared up for some gorgeous moody sunset skies, changing quickly from blues to oranges to deep purples and reds. The changes in such a short space of time were incredible.
Naturally (and given my proximity to the beach), I couldn't pass up the opportunity to get the camera out, so headed down the steps to the beach by the rock pools. I only managed to take a couple of shots before the water and sand blasted my lens filter so badly, I resorted to the good ol' iPhone to take a few more.
I left them to it on Sunday, crossing the county to South Devon, to visit my old friend, Claire, and her family, in the lovely little town of Exmouth. Again, I've visited here numerous times but memory fails me again.
My camera came with me on our walk along the seafront where Exmouth had it's own version of the London Eye recently erected (being the total wimp that I am, I didn't fancy going up in it!), and then again round the docks before heading out for some dinner.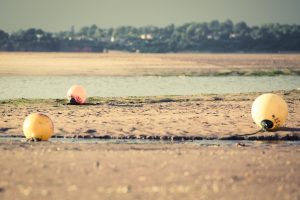 The light was beautiful early on, so took advantage of this as we trudged our way (actually it sounds worse than it was – the estuary was actually quite firm underfoot most of the way) across the sand and round past some fairly recently built apartment buildings with some vibrant colours and forms, to our dinner-destination.
I've added a collection of my photos from both Croyde and Exmouth in a gallery HERE